Neighborhood
Active &
Evolving
Downtown Living Steps from
San Pedro Square
In the spectacular urbanism of San Jose—Northern California's biggest city—a nexus location right across the street from San Pedro Square means the very best of downtown is at your fingertips. Buzzing with local restaurants, premium shopping and public transit options, it's where the insatiable Silicon Valley attitude meets an always-expanding plethora of culinary, social and entertainment experiences.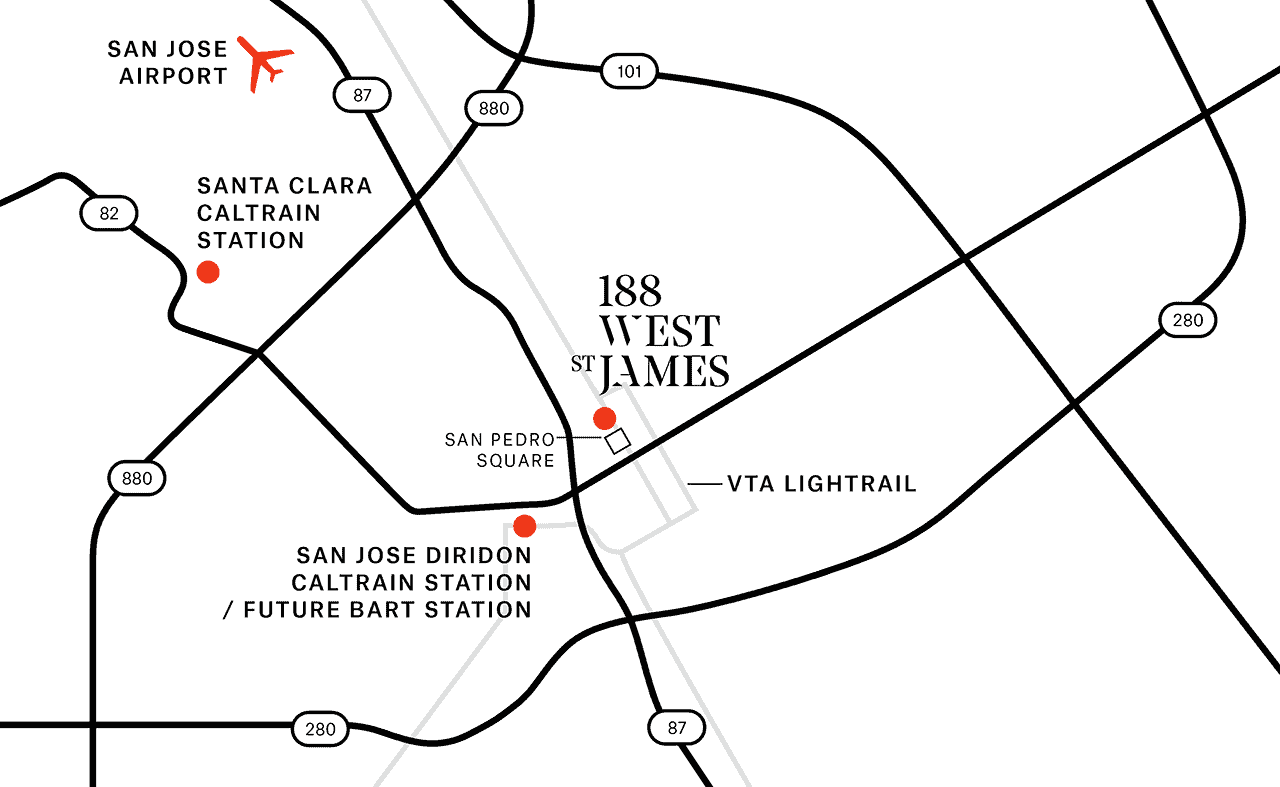 Getting Here & Going There
The San Jose future plans are not guaranteed, they are projected. Distances are approximate.
San Jose Diridon Caltrain Station
San Jose State University
Late-night lounging at The Continental. Watching a Warriors game al fresco with the family. Sipping wine from Vino Vino and listening to live music at sunset. From fine art and professional sports to authentic dining, entertainment and community, the best things in life are copiously covered. And, like you, constantly evolving.
Downtown Highlights
Known as Silicon Valley's City Center, the ever-expanding neighborhood of downtown San Jose is as diverse and dynamic as it is inviting.
Despite being one of the oldest cities in California, downtown San Jose's story is still unfolding. Over 50 developments are currently underway, including ~16 million square feet of new office space, ~300,000 square feet of retail, hotels, housing and more. And with Google recently acquiring over 54 acres near SAP Center, it seems the best is yet to come.
The San Jose future plans are not guaranteed, they are projected.