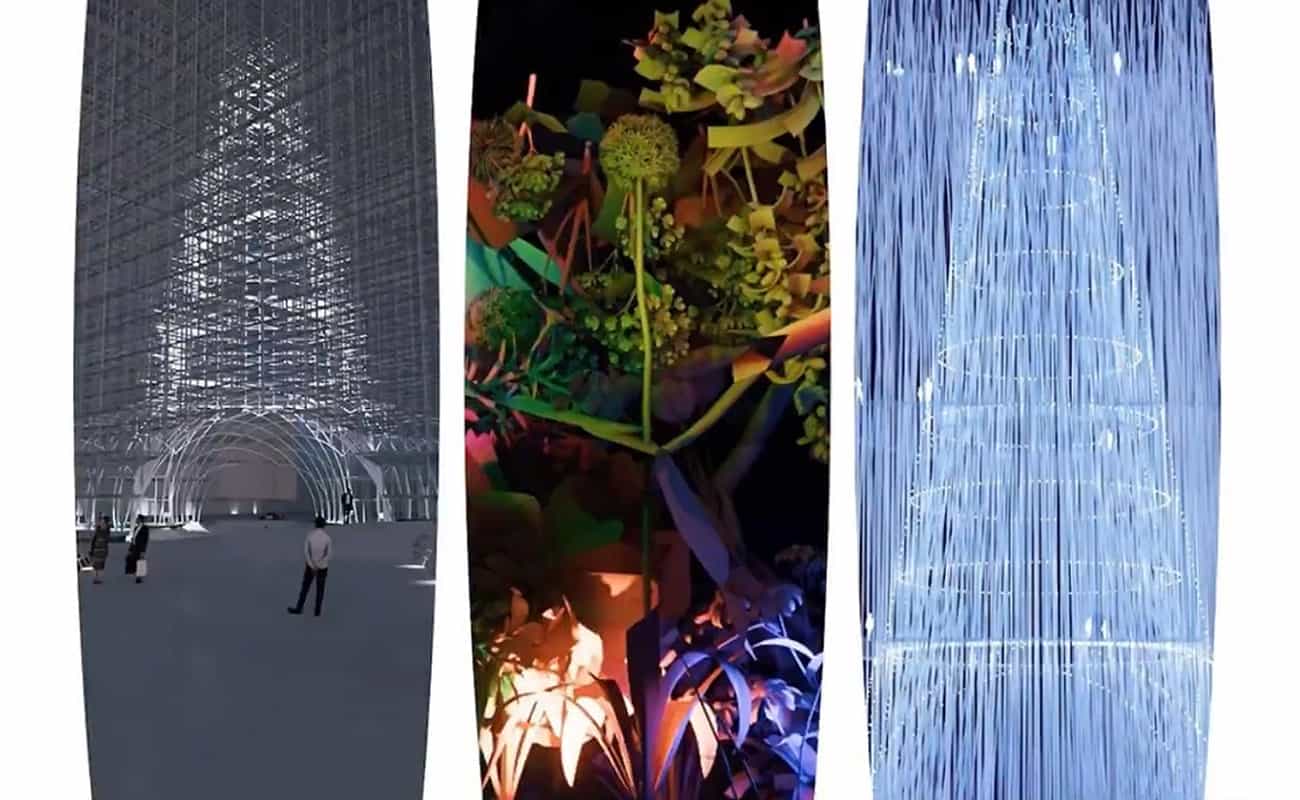 Silicon Valley boasts warm, sunny weather, cultural destinations, entertainment arenas and arguably the most innovative and entrepreneurial workforce and diverse population in the world. What's next for downtown San Jose, the core of Silicon Valley's largest city?  Enter Urban Confluence Silicon Valley, the organization behind an iconic landmark designed for San Jose and Silicon Valley with the intention of being a catalyst to further cultural and economic development while leaving an architectural and artistic legacy in the core of downtown.
Brought to you by the bold vision of Urban Confluence Silicon Valley, a project of the nonprofit organization, San Jose Light Tower Corporation (SJLTC), this landmark will represent the intersection of modern technology, history, art, architecture, engineering, and place-making in downtown San Jose.
This world-class destination will be located at the confluence of two urban rivers in the Arena Green, next to the home of the San Jose Sharks, and just over a half mile walk from 188 West St James.  The transcendent piece will be cherished by the local community and visitors alike as a symbol of San Jose and Silicon Valley's place in the world.
"Activation of the park is our ultimate goal. It's not just for us to plop down some beautiful object in the park and walk away," said Steve Borkenhagen, executive director of Urban Confluence Silicon Valley, noting the park is steps away from the SAP Center, Google's massive planned expansion and Diridon Station. "The footprint of downtown San Jose is going to double in size in the next 10 years. We expect to be the new epicenter of our downtown, that the epicenter is going to shift to the west."
The process is in motion with a winning design expected Spring 2021. Out of 963+ submissions from 72 countries on 6 continents, the field of concepts has been narrowed down to three designs. Explore the three Phase 2 Finalists, with a video description, listed below:
Breeze of Innovation
"Breeze of Innovation" by Fer Jerez and Belen Perez de Juan of SMAR Architecture Studio promises to send 500 white rods shooting 200 feet into the sky, to represent Silicon Valley's innovative companies.
https://www.youtube.com/watch?v=k_AgjJnrgX0
Welcome to Wonderland
"Welcome to Wonderland" is a 700 foot long sculptural homage to Antoni Gaudí and Lewis Carroll's Alice in Wonderland, walkable inside, and built of a neutral material like plaster or aluminum that allows it to be lit up in technicolor fashion at night. It's the brainchild of Rish Saito, who recently graduated from SCI-Arc, the Southern California Institute of Architecture.
https://www.youtube.com/watch?v=J-Iuix585b8
Nebula Tower
"Nebula Tower," designed by Quinrong Liu and Ruize Li, features a conically shaped negative space inside, a nod to the original inspiration (The Electric Light Tower) that led to this international search for an icon: a 207-foot-high light tower made of iron pipe and hoops that lit up the night sky in downtown San Jose from 1881 to 1915.
https://www.youtube.com/watch?v=IKijdvC9clg
All three finalists are equally breathtaking and stunning.  Whichever final design is chosen, the real winners will be the residents of downtown San Jose and visitors to our region for years to come. Learn more by visiting the Urban Confluence Silicon Valley website, Facebook page, Instagram and Twitter feeds.
---