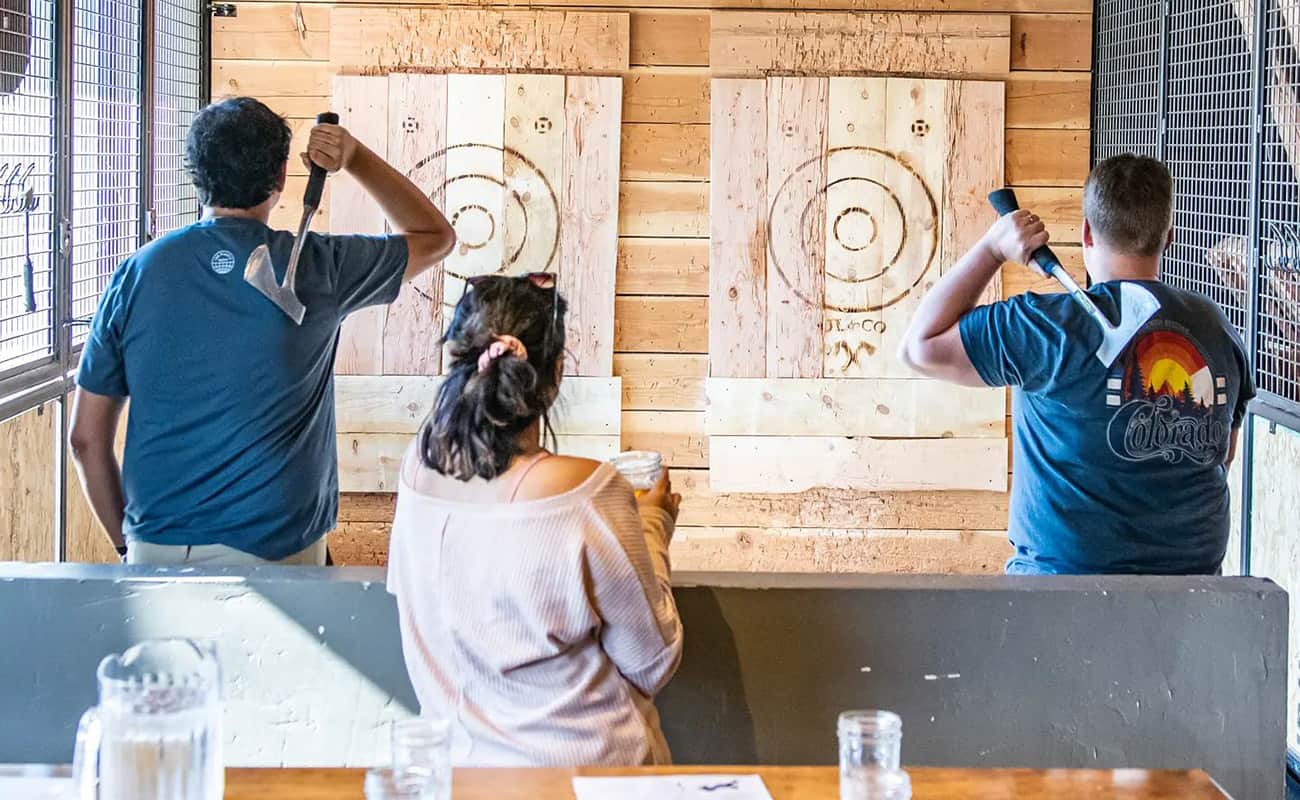 The experience economy is booming, and new offerings are popping up in downtown San Jose. Brick and mortar retail is becoming more innovative. Customers are no longer just making a purchase and walking away, they are now seeking a memorable experience. Artfully blending in-store offerings and lifestyle experiences allows retailers to present a cohesive experience for consumers. As technology develops, new opportunities will arise to create even more immersive digital experiences in physical space.
In the spectacular urbanism of San Jose—Northern California's biggest city—a nexus location right across the street from San Pedro Square means the very best of downtown is at your fingertips. Our goal has always been to create an unprecedented level of ease between work, play and repose. Between the collection of premium perks to life-optimizing efficiencies and a location that allows you to indulge your biggest luxury: time, we invite you to explore a life that is enriched by new experiences every day.
Enter, experience-based businesses. These businesses invite people to participate in an experience and share it with others – rather than simply selling them yet another thing. Customers are looking for connectivity and entertaining ways to spend time indoors and out – downtown San Jose living offers both.
Experience-based businesses make their customer's journey a focal point, for example: dining out alongside axe tossing with friends and imbibing while playing old school arcade games, bowling or honing those karaoke skills. These retailers are on the rise and trending within easy reach of 188 West St James. Two in the making in our neighborhood include San Pedro Social and Unofficial Logging.
San Pedro Social, 163 W. Santa Clara Street, 0.3 miles from 188 West St. James.
Located in the heart of downtown San Jose's iconic San Pedro Square District, San Pedro Social is bringing food, drinks and fun with 18,000 square feet of vintage arcade games, pinball, pool, and located in the historical downstairs basement, a four-lane bowling alley, racing track, karaoke, full bar and private dining. With our industrial chic vibe, elevated comfort food and specialty cocktails, you will want to hang out and stay awhile.
Unofficial Logging, 201 S. Second Street, 0.7 miles from 188 West St. James.
An ax-toss restaurant and bar, Unofficial Logging, has signed a lease for 6,800 square feet in the former Camera 12 cinema building in downtown San Jose, according to Urban Catalyst. Hatchet throwing, rotating selections of craft beer, delicious food, and a convenient location in downtown San Jose. We're excited to give it a shot;  it sounds like a crazy amount of fun.
Downtown San Jose may have double the ax-throwing fun. Mercury News reported, "With this Unofficial Logging leasing deal, downtown San Jose might wind up with two ax-throwing venues within a few blocks of each other. During the fall, Texas-based Houston Ax Throwing filed a very preliminary proposal with San Jose city planners for a potential ax-tossing venue at 14 S. Second St., the site of the former Voodoo Lounge."
Despite being one of the oldest cities in California, downtown San Jose's story is still unfolding. If you're seeking abundant entertaining amenities and easy access to transportation – downtown San Jose living is the place to be. Every moment at 188 West St James has been carefully cultivated to streamline your life and optimize your biggest luxury: time.
---