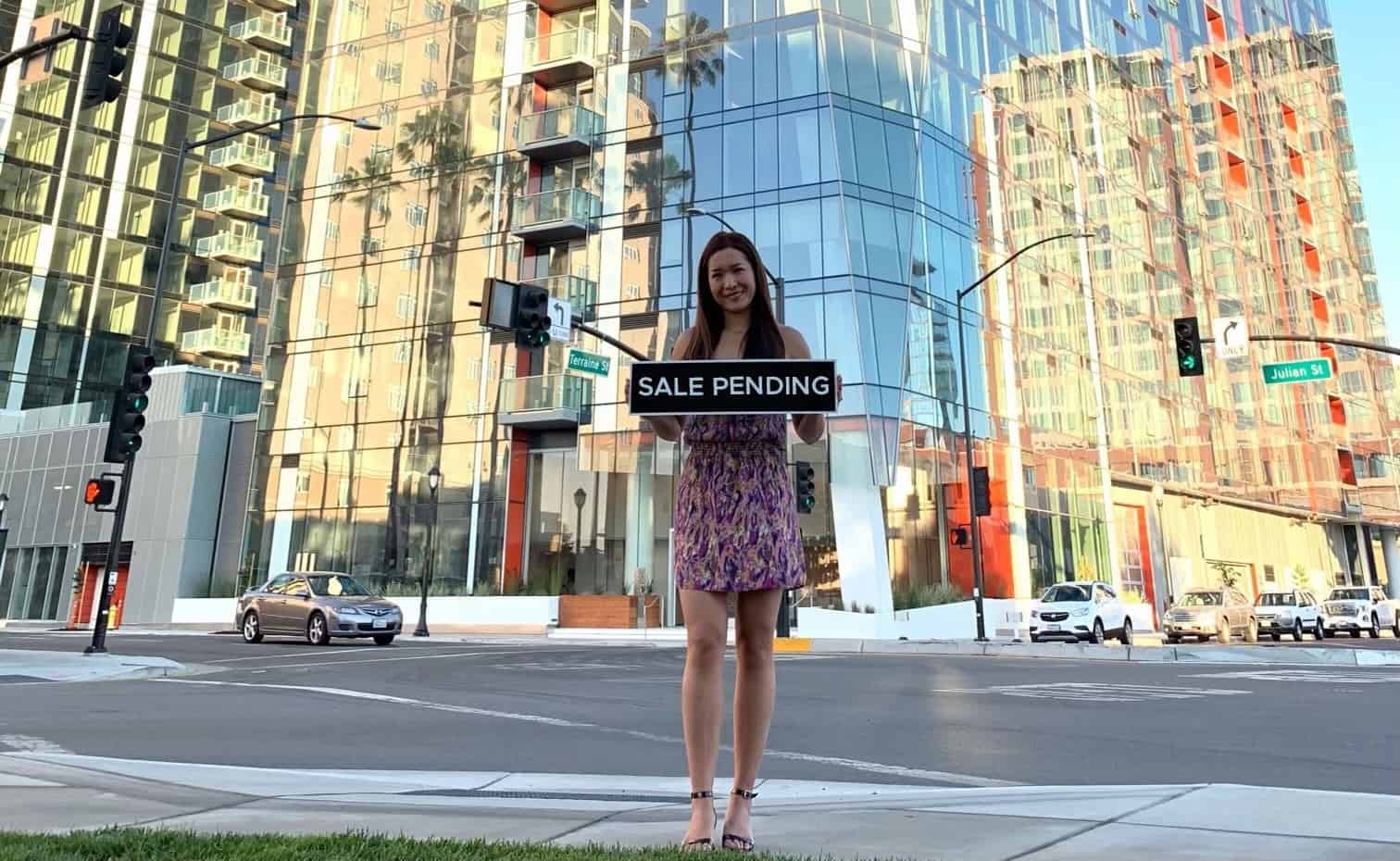 In a region renowned for always asking what's next, 188 West St James offers a fresh standard of luxury—the luxury to define your own direction. San Jose Realtor Ava Li from Intero Real Estate Services understands that being surrounded by the powerfully driven Silicon Valley vibe, 188 West St James is more than just a home. Bringing buyers who also understand the value, Ava already has two homes in reservation at our community. We caught up with Ava to divulge her downtown hangouts, favorite aspects of the community and find out why her clients are excited to live at 188 West St James.
Ava shares her look into the future of downtown San Jose: "In 5 years, Google Village will completely transform downtown San Jose, along with all the other proposed projects like "the Orchard" in South First Area, a trendy district of restaurants, nightlife, and entrainment venues in downtown San Jose! It will be one of the most desired areas for urban living."
Three of my favorite aspects of 188 West St James are its amenities, views and location.
Clients agree with Ava's favorites and are surprised to find amazing amenities and great views of downtown San Jose at 188 West St James.
"The incredible amenities like the pool and the clubhouse undoubtedly make 188 West St James the optimal luxurious condo choice in South Bay."
The distinctive amenities of 188 West St James have been created to fulfill everyday aspirations. Residents are welcomed to lounge by the 25-yard pool and hot tub and invite friends over to barbecue on the spacious patio. Workouts await in the versatile wellness studio. From moments of deep relaxation to life-optimizing efficiencies, our collection of premium perks create an unprecedented level of ease between work, play and repose.
"Clients love the contemporary design and very functional layout of the condo, offering the best location to enjoy the wonderful San Jose downtown urban living."
Each new condominium home features hardwood floors, plush carpeting, pure white oak cabinetry with a thoroughly modern sense of style.
"188 West St James offers an unbeatable location where we can walk to San Pedro square and all the best San Jose Downtown has to offer with easy access to public transit and major highways."
Ava lists some advantages to living in downtown San Jose include amazing restaurants, bars and shops. There are lots of parks and even Japantown is within walking distance. San Jose is a standout city in Silicon Valley because it's very urban and diverse. We have little Portugal, little Saigon and Japantown. Rose Garden and Willow Glen are two of the must go areas to visit, and they are also very close to downtown San Jose.  
One of Ava's favorite spots in downtown San Jose is the restaurant District at San Pedro Square, adjacent to 188 West St James. "It has the best oysters and daily happy hour! Did I mention that it is in San Pedro Square which is adjacent to 188 West St James? You can enjoy an amazing night out in San Jose downtown and walk home to 188 West St James."
Move-ins are anticipated soon! Our sales center has moved inside the building, start exploring 188 West St James by making your private appointment to tour the community and model homes today.
It's all at your fingertips. Extraordinarily connected to downtown San Jose, here is a home designed to enhance every facet of your dynamic lifestyle, from the most ambitious bouts of inspiration to well-deserved repose; where you're empowered to chase your own chosen future and pioneer a whole new set of priorities entirely your own. After all, life is what you make of it. Make yours here.
---