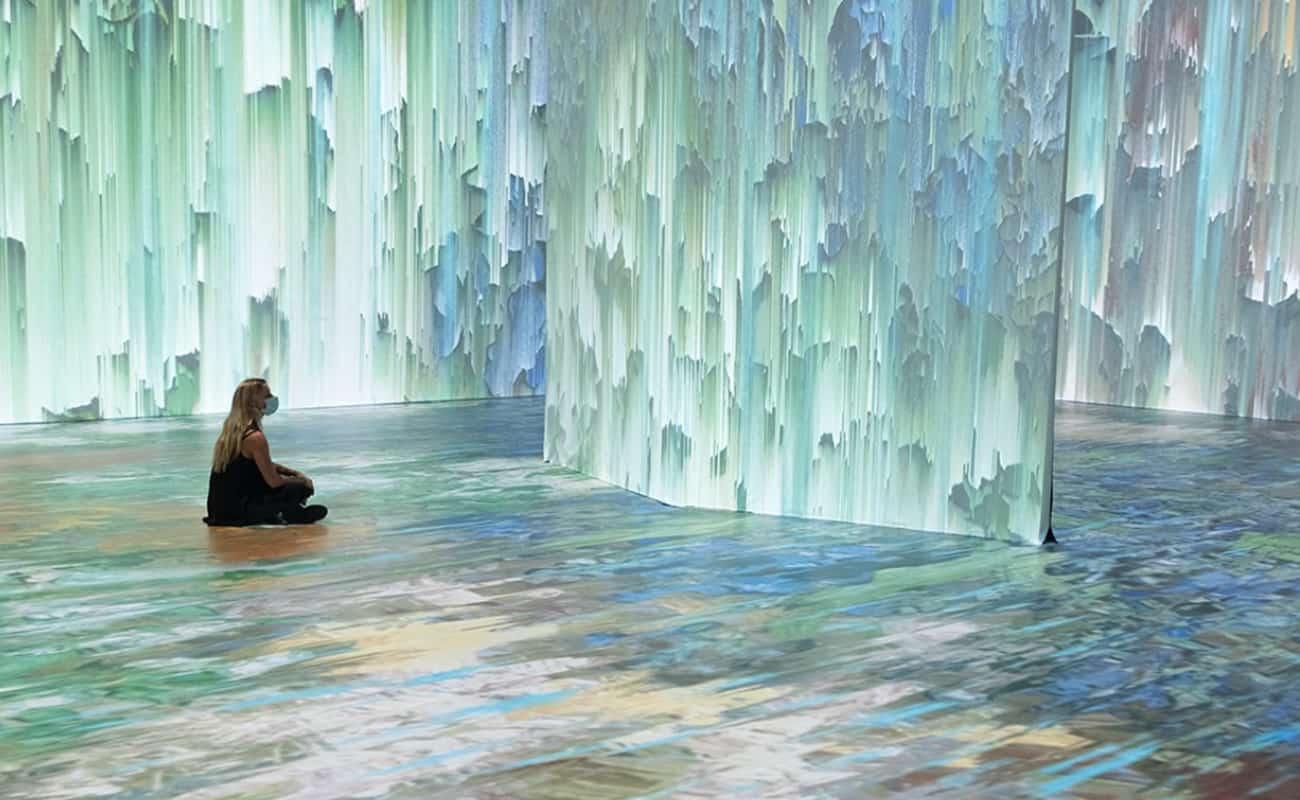 188 West St James living offers up downtown San Jose at your fingertips. Buzzing with local restaurants, premium shopping and public transit options, it's where the insatiable Silicon Valley attitude meets an always-expanding plethora of culinary, social and entertainment experiences. What's next? A fall season full of experiences waiting in your neighborhood and just beyond, here are just a few to get on your calendar:
Día San José. Held in downtown San Jose's historic Plaza de Cesar Chavez, The Day of the Dead is a traditional Mexican celebration and this happens to be the Bay Area's most popular one. A day of remembrance and celebration in honor of the dead, the festival combines music, culture, tradition, food and art in a lively celebration. The deceased souls of loved ones are welcomed back for a momentary reunion filled with dynamic entertainment, dancing, melodic singing, people dressed in eye-catching costumes and makeup, and much more. This year's celebration was postponed but you can still catch a virtual celebration on October 24th here.
10/16-17. 26th Annual Oktoberfest. Celebrate Oktoberfest with brats and beers and get your fill of Bavarian food while enjoying live music in Downtown Campbell. Pull out your best lederhosen for the costume contest!
10/19, The Haunted Dinner: A Spooktacular Dinner Theatre Experience. A seated, 360° fully-immersive ghost show filled with paranormal specialty act performances & frightfully delightful plate presentations awaits in nearby Los Gatos.
10/30, Halloween Bar Crawl. You are invited to support your favorite hideaways and local pubs, open in limited capacity (follow local health guidelines). This is San Jose's biggest crawl of the year with a costume contest, local food, drink specials and an awesome after party.
Thru 10/31, All Hallows' Eve at San Jose's Winchester Mystery House. This new seasonal special event is offered on select autumn nights through Halloween. All Hallows' Eve features the Lost In The House Tour, an indoor theatrical paranormal investigative adventure, and the Jack O' Lantern Trail through the Victorian gardens.
10/31, Halloween Pet Parade. Celebrate the Halloween season with a costume pet parade in downtown Sunnyvale with a costume contest and talent show.
11/1, Music en Memoriam. Music en Memoriam is a 60-minute performance experience showcasing Dia de los Muertos (Day of the Dead) celebration through the lens of different cultures.
11/6, Outdoor Farmers Market Yoga. Perfect way to start your weekend with this yoga session, following by grocery shopping in Santa Clara Farmers Market.
11/7, Paper Moon Cafe Latte Art Class. Learn the mystic arts of how to pour latte art in this 90 minute class, going over the basics of pouring, milk steaming, latte art, then followed with hands on experience.
11/10, Taste of Mountain View. There will be more than 20 participating businesses representing a downtown that has dozens of world cuisines.
11/12, Vintage Market @ the San Jose Flea. Featuring over 60+ vendors to shop from, plenty of food trucks to serve up the eats, along with rotating local DJs.
11/13, Makers Market on the Row. Shop from local artists, listen to great music and grab a drink or bite to eat at the amazing restaurants of Santana Row.
Thru 11/14, Beyond Van Gogh. Immerse yourself in Van Gogh's artwork like you've never seen it before.  Beyond Van Gogh: The Immersive Experience will be in San Jose at the Starry Night Pavilion for a limited engagement.
11/18, Autumn Wine Stroll. Stroll The Row and taste a dozen local wines being poured inside Santana Row shops and restaurants. Plus, enjoy live music, exclusive shopping incentives, and DIY mini succulent pumpkins with Soaps of 7 Flowers.
11/19-1/9, Downtown Ice. Skaters and spectators alike come to celebrate the holidays and make lasting memories in the only ice rink in the world surrounded by 32 palm trees – affectionately known as the Circle of Palms.
11/21, Comedy Night at Branham Lounge. Standup comedy is live at Branham Lounge every Sunday 8pm and every third Sunday come see host Mean Dave and his friends get their chance to light up the place with all their shenanigans.
11/22, Downtown Ice Opening Celebration. This special ceremony kicks off a new season of outdoor ice skating and holiday festivities. Enjoy special performances on and off the ice, appearances from Kristi Yamaguchi and other local dignitaries, and festive activities for the whole family.
11/26-28, San José Craft Holiday Fair. This year's Holiday Fair spans three full days from Black Friday (Nov. 26) through Small Business Saturday (Nov. 27) and ending on Sunday, Nov. 28. Featuring over 350+ amazing makers, artists, designers, curators, workshop guides, food producers and creative small businesses.
11/26, Holiday Wine Stroll, Tree Lighting & Open House. Imagine yourself strolling your way through the beautiful Historic Saratoga Village, aglow with lights, tasty nibbles available for purchase and shopping specials, with the sound of laughter and holiday music tickling your ears.
11/26-1/9, Blinky's Illuminated Holiday. Blinky's Illuminated Holiday will follow Blinky the reindeer through the musical journey of his imagination. A brand-new display that will feature over 200,000 lights.
11/27, Santana Row Snow Showers. Catch the snow on The Row! Santana Row brings the North Pole to San Jose for a fun, holiday celebration. Enjoy outdoor snow showers & holiday tunes every 30 minutes in Park Valencia in front of Maggiano's.
12/16, Silent Skate. A silent disco on ice, Silent Skate Party transports guests from bustling San Jose to a skate dance party like no other. Headphones will be provided to all skaters, who can choose one of three stations to listen to as they skate.
11/30-12/21, Spirit of The Row. Dance, cheer, and sing during the holiday season on The Row. Enjoy guest performances by local community groups and schools including excerpts from The Nutcracker from San Jose Dance Theatre & The New Ballet School.
Silicon Valley happens here, 188 West St James is your ticket to an active lifestyle. Book your private tour of our model homes, building and amenities soon to start exploring an exciting life in the South Bay.
* Be sure to check with event organizers for any updates and follow the recommended safety precautions.
image credit, Van Gough San Jose
---