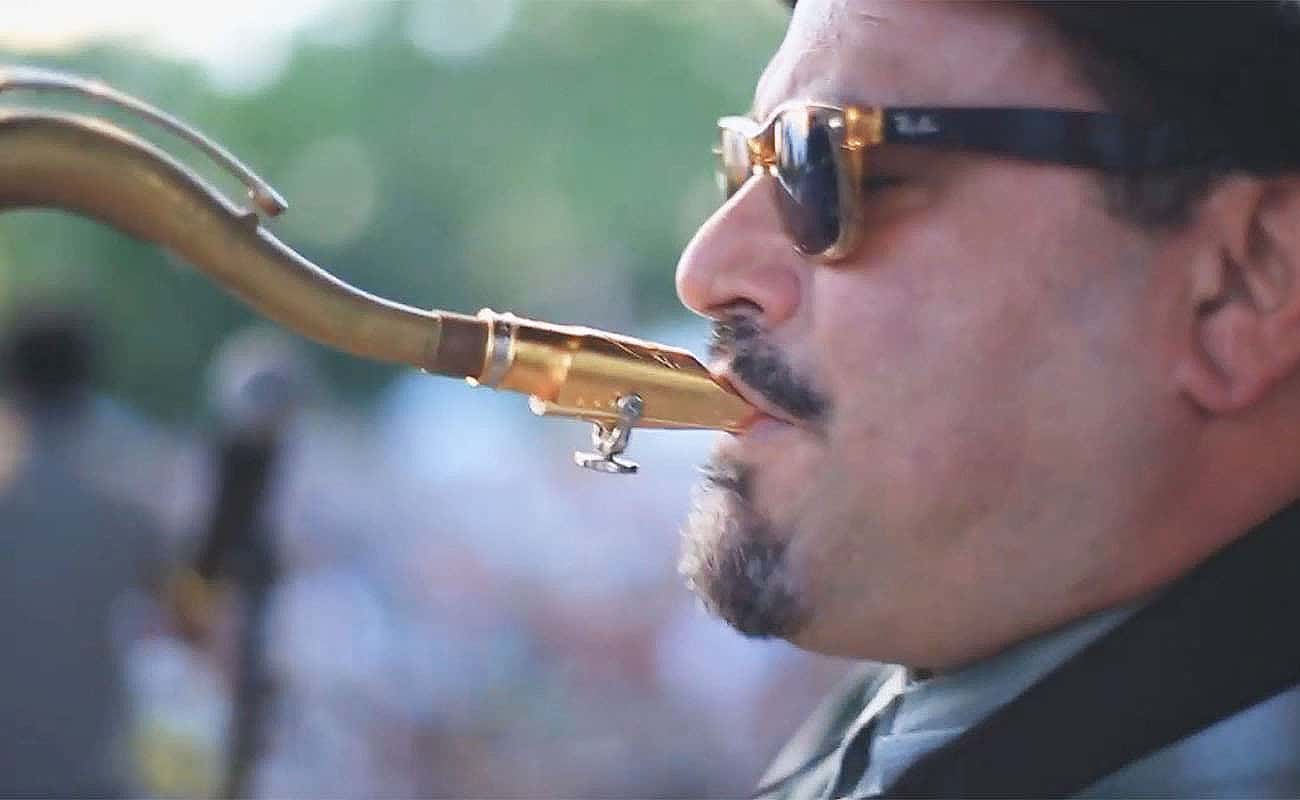 The start-up spirit extends to the arts in Silicon Valley. As a city full of discovery and innovation, San Jose is also known for its dedication to talent which includes the Bay Area's best musicians. 188 West St James boasts downtown San Jose living and easy access to experience an abundance of year-round cultural offerings and attractions, including Summerfest 2021. Silicon Valley's premier annual music event, San Jose Jazz Summer Fest returns to feature 45 acts across 5 stages from Friday, August 13th through Sunday, August 15th in and around Plaza de César Chavez Park in downtown San Jose – only 0.5 miles from 188 West St James.
From its early days as a one-stage eight-act concert to being among North America's foremost music events, San Jose Jazz returns to the live stage with a Summer Fest artist lineup just as riveting as ever before for one of the summer's first major San Francisco Bay Area outdoor music festivals. San Jose Jazz Summer Fest, formerly known as the San Jose Jazz Festival, is emblematic of the Silicon Valley start-up spirit. The first San Jose Jazz Festival took place in 1990 over two days in August at the Plaza de César Chavez. Its first day focused on fusion and its second day was dedicated to straight-ahead jazz, attracting about 10,000 attendees. The festival's second year featured a stage on Post Street and the event has continued to grow. Through the 90s, the festival's expansion made it the largest free jazz festival in the United States, and the new millennium has seen the event grow to include nearly 1,000 musicians on 12 stages.
For the first time, the Fountain Blues Foundation, in collaboration with Jay Meduri of the legendary South Bay venue Poor House Bistro, will book and host a dedicated stage at Summer Fest featuring blues and New Orleans acts on the new Fountain Blues Stage located in the South portion of Plaza de César Chavez Park. San Jose Museum of Art Stage puts the spotlight on emerging talent performing throughout the three days of festivities. The historic 1936 venue Montgomery Theater brings its elegant décor and great acoustics to Summer Fest as the premier indoor concert space for national and regional artists.
SJZ Artistic and Festival Director Bruce Labadie adds, "Attendees of SJZ Summer Fest can expect the same experience as years past but with a reduced footprint. We're working closely with the city to ensure a safe environment for all while many of the best acts in the business perform on our stages. Live concerts will be centered around Plaza de César Chavez Park with our favorite vendors offering delicious foods and beverages, and creative crafts. We are thrilled to finally get back to in-person concerts, and have the opportunity to present acts for the first time at the Montgomery Theater and our very own SJZ Break Room with alive audience."
San Jose Jazz's state-of-the-art pop-up video recording and performance venue The SJZ Break Room will feature a live audience for the first time. Select concerts will be live streamed for music fans unable to attend this year's festivities. The SJZ Break Room is housed inside San Jose Jazz's downtown office on South 1st Street (at San Carlos) featuring a multi-media digital video wall that projection-maps live performances with Ultra-Short Throw Projectors onto high-end projection fabric mounted on motorized rollers. Sound from outdoor speakers and projections fill a 35 x 14 feet bank of floor-to-ceiling windows, providing a special multi-media concert experience for viewers, both inside the venue and outdoors. Access to the SJZ Break Room is for Priority Access and VIP ticket holders.
With over 45 acts across five stages, San Jose Jazz Summer Fest 2021 announced its initial round of confirmed artists including Morris Day and The Time, Pete Escovedo Latin Jazz Orchestra, Superblue: Kurt Elling with Charlie Hunter, Judith Hill, Ozomatli, The Motet, Shamarr Allen, Butcher Brown, 7th Street Big Band, Bloco do Sol, and many more acts to be announced soon. Tickets and passes for Summer Fest 2021 are now on sale.
image credit: San Jose Jazz
---