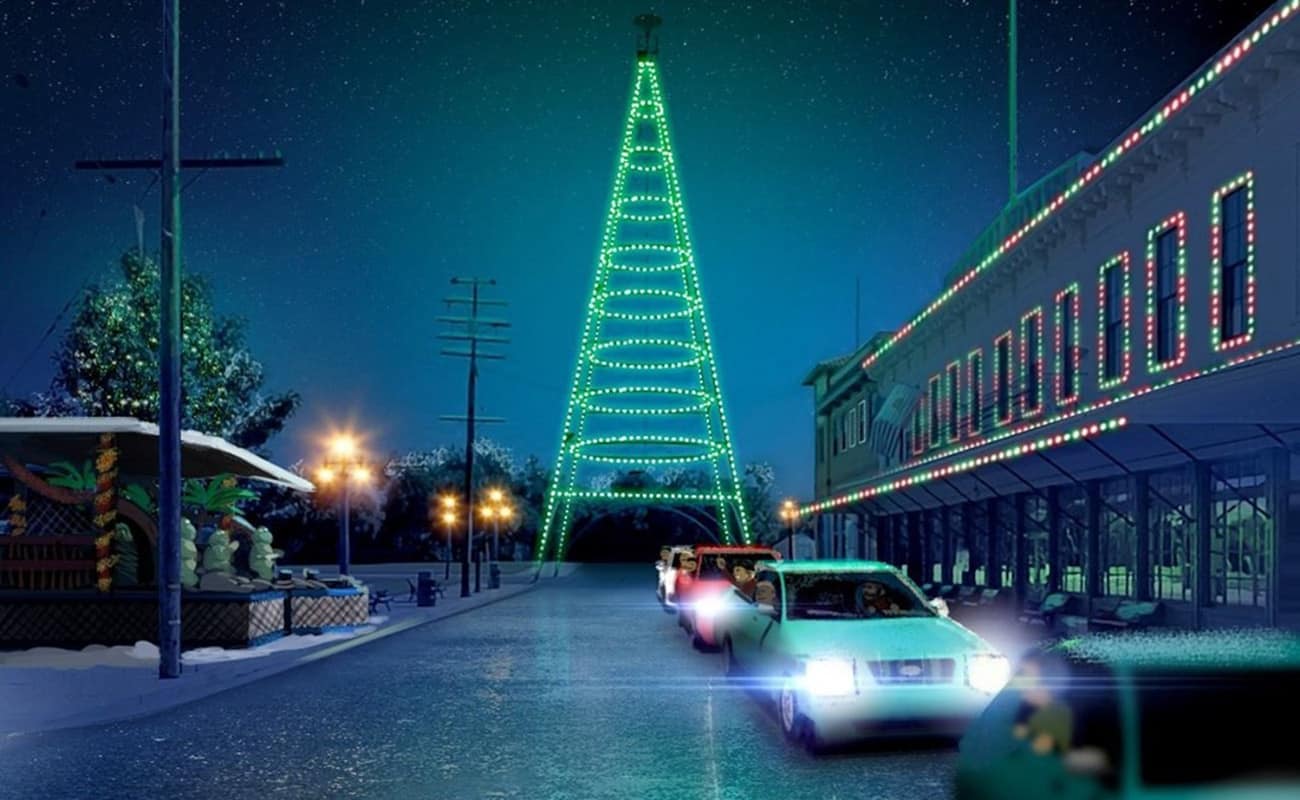 Downtown San Jose is well known for its holiday festivities, a recognized destination for every season. Life at 188 West St James in downtown San Jose means culture at every turn, just a short stroll from your doorstep. Conde Nast Traveler included San Jose in their roundup of '30 Best Places to Spend Christmas: The World's Most Festive Cities'. The only California city featured, alongside the likes of world-famous cities including Taipei, Vienna, and Edinburgh, San Jose is bursting with civic pride and continues to have a rich history of holiday spirit. 
"Tech companies and holiday cheer may not seem like the likeliest mix, but this Silicon Valley city has long been home to Christmas in the Park. What started as one man's idea of bringing seasonal spirit to his community in the 1950s is now a major downtown event, with animated displays, and trees decorated by local schools and other organizations. Don't miss a drive through the Willow Glen neighborhood, where extravagant Christmas decorations line the streets." – cntraveler.com
Christmas in the Park is a San Jose holiday tradition, and this year is no exception! Now a drive-thru experience, you can still enjoy all the holiday spirit, twinkling lights and festive trees from the safety of your car. Since the early 1950's when the display was originally set-up on the front lawn of the Lima Family Mortuary through it's placement on the front lawn of City Hall during the 1970's and where it has been since 1980, in downtown San Jose's Plaza de Cesar Chavez Park, the Christmas in the Park display is a tradition for our community. It will remain a tradition in 2020 as a drive thru holiday experience at History Park in San Jose. You will still see all of the whimsical displays, hundreds of decorated Christmas trees and even some new features that will add to your enjoyment of the event. Purchase your tickets online before arriving at christmasinthepark.com. Order out and continue your holiday tradition with a treat from downtown to nosh on in the car.
 "This was absolutely lovely. It was well run once you got in, the displays are lovely and the music show on the radio coordinated with the lights was fantastic. This was a great experience to get us in the mood for the holidays and felt very safe as we stayed in our cars the entire time. I encourage your family to do it, you won't regret it." – Rebecca H., Yelp
Plaza de Cesar Chavez. Downtown's Cesar Chavez Plaza is glowing brighter than ever this year, thanks to the Light the Holiday Nights installation running through January 3. Plaza de Cesar Chavez's trees have been strung with white lights and walkways are illuminated by lighted arches. The centerpiece is a 26-foot-tall tree made of colorful globes of lights installed on the stage at the park's north end. The trees and buildings at 50 W. San Fernando St., the Circle of Palms, San Jose City Hall and across the street will be full of holiday lights and cheer! A stroll through downtown San Jose surrounded by lights sets the mood and helps celebrate the season.
Downtown's illumination. Adding to the festivities, video mapping projections will be displayed on Paseo de San Antonio and the St. Joseph Cathedral Basilica. Starting at 6pm nightly, the iconic church will put on a moving projection light and music show thanks to South Bay's own Estioko Design. ⁠
The Story of the Holidays. While you're strolling through downtown San Jose, stop by 125 Market Street to see an outdoor experience presented by SJDA and 3Below Theaters to celebrate the holidays, storytelling and local arts organizations. From 4pm-10pm nightly through January 3. As you pick up your takeout and delivery orders from downtown San Jose restaurants, remember to stop and take in the festive spirit! ⁠
A Christmas Carol on demand. You can enjoy and support the performing arts by watching City Lights Theater Company's live streams at home! The artistry and talent in these holiday productions are still here for you to enjoy virtually.
Opera San Jose. World-renowned mezzo-soprano Susan Graham leads the cast of Opera San José's first fully-staged digital production of "Three Decembers". Buy a ticket for the household and turn your evening into a night at the theater!⁠
Winchester Mystery House is an architectural wonder and historic landmark in San Jose. Experience it from home with a Video Access Tour! ⁠Unlock the secrets of Sarah Winchester and her mysterious mansion in a 41-minute documentary-style video tour taking you on a journey through time, space, and history.
Shop Small and Local. SJMADE is now featuring over 1,500 locally made products (and adding more every day) by some of your favorite makers, creators, artists, designers and creative small businesses. Shop online at sanjosemade.com and pick up your order the very next day at the SJMADE Store located at @moment.sj (60 N. San Pedro Street, San José, CA 95113). The shop is open six days a week and is operating at a safe capacity too.
Supporting local small businesses this holiday season and beyond is not only impactful for your community but it's the best way to get that unique and memorable gift for all of your special people.
Please remember to show neighbors you care by masking up, staying apart, and being responsible! It's the ultimate act of kindness this holiday season!⁠
From our homes to yours, wishing you a very Happy Holidays from all of us at 188 West St James.
Featured Image: @christmasintheparksj
---